"He is mentally ill" – Egyptian lady calls out FFK, barely one month after she praised him on Instagram
Barely a month back ,former aviation minister, Femi Fani Kayode, was spotted trading praises on Instagram with a secret Egyptian woman.
This happened exactly the period FFK was accused of physically molesting his ex wife. It stirred a lot of reactions online that he was flirting online despite allegations of domestic abuse.
See her post from almost a month ago: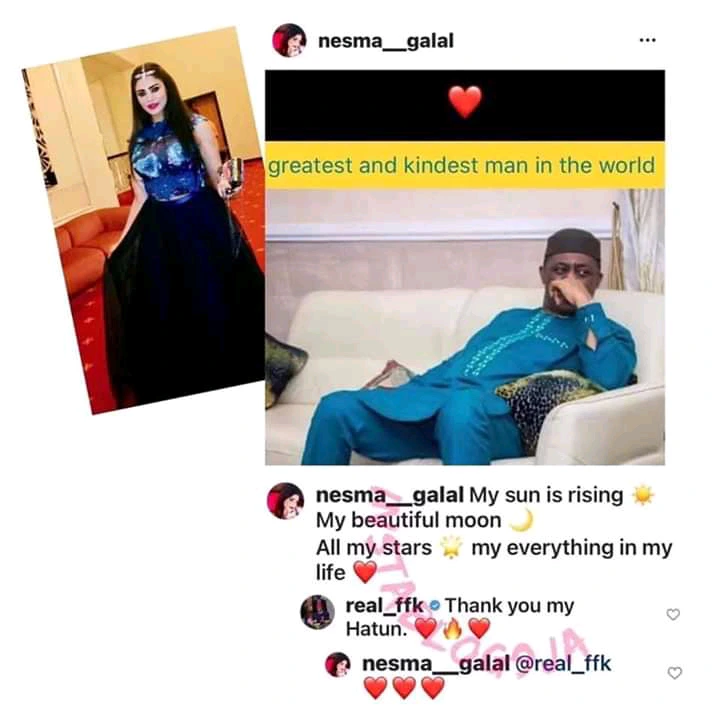 Same Egyptian lady, later took to her social media page to call out the minister in a now deleted posted.
The lady revealed that she has decided to leave Femi Fani Kayode because he doesn't deserve to be a husband.
She said that FFK is a liar and that he has been begging her mother for her to come back to him. She said she has prove to back her claims that FFK is the one begging to have her back and that she refused forever.
The lady also revealed that she has gone to the extend of blocking FFK both on WhatsApp and Instagram. The lady made it clear that it's impossible to go back to FFK.
In addition, she called him a traitor and warned that FFK is mentally I'll.